27 Jul

Home Theaters: The perfect summer retreat
Home Theaters: The perfect summer retreat
It's time to enjoy some indoor entertainment
This summer's heat is no joke. After enduring the recent humidity, it may be time to move your family's entertainment indoors. Home Theater's provide the perfect excuse to binge-watch those new Netflix releases (yes Netflix, we are still watching). Check out these photos for inspiration.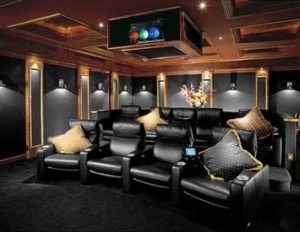 Join the dark side: The wood tones of the ceiling add some warmth to the otherwise black décor.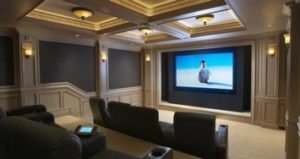 Keep it traditional: with some sconces and wainscoting to lighten things up.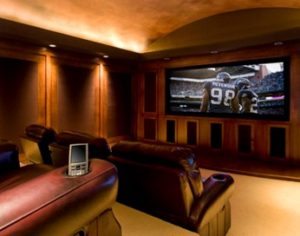 Incorporate earth tones: The the varying shades of brown in this space add some depth and create an illusion of a larger space. We are also loving the arched ceiling.
Bring the theatre to you: with velvet recliners and stage curtains.
Interested to see what our team has done in the past? Check out our own home theaters here: https://balducciremodeling.com/our-work/