26 Sep

The Immediate Benefits of Having a Mudroom

Staying organized is so important for children and adults. Did you know studies show staying organized helps reduce stress, it can boost your productivity and can help you sleep better. Have you thought about adding a mudroom? Mudrooms can be a beautiful and functional control center to the home instead of a dismal-thru space next to the garage. With some creative use of the space, maximizing organization, and playing with color, you can change the day-to-day function of your daily routine.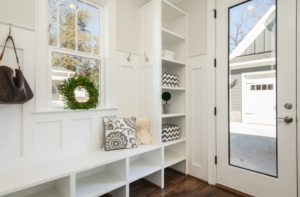 Whether the mudroom is used for storage space for kids, pets, laundry or maybe all of the above, Balducci Additions & Remodeling has you covered! With our professional staff on board, we can create the most functional mudroom to fit your needs. To schedule an in-home consultation, call us at (804)730-0982, or click here.